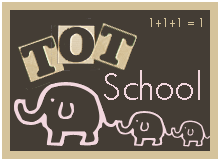 We have been a little thrown off by some things going on over the past 3 weeks so I have not linked up recently but have been taking pictures. This really encompasses a few weeks but I wanted to get it all in one post.
We played this really neat summer game that Braedon LOVED! I found the idea at abcjesuslovesme.com. The game is called put out the fire. We have a really neat patio that works out great for this but it can be done on a regular sidewalk or driveway too. I drew numbers on separate patio tiles and put the word fire with flames drawn on it. The little green bucket has water in it. So, Braedon had to hop to the numbers as I called them out and then pick up the bucket and throw it on the fire to "put the fire out." He absolutely loved the game and asked to play it over and over again.
Kaley just really liked dumping the water out of the bucket and getting it mostly all over herself.
I got some cute preschool workbooks from the dollar store and wanted to start working with Braedon on following directions on paper and getting used to doing some "worksheets. So, we colored a ladybug red, a butterfly blue, and a bee yellow. I love his look of intensity and he actually tried to stay within the lines.
Then, the coloring turned into putting the marker caps on their fingers. Kaley actually started doing it first this time and Braedon followed suit.
Our neighbor gave us this cute little child table that the kids have been loving to play on. It has little white polka dots on it. So, Braedon found something new to do with his erasers. He stood an eraser up on each of the dots.
The finished product:
The celebration for a completed job:
We also tried out this game idea. We setup a "goal" actually made from a storage bin and then kicked soccer balls into it. This is also a neat outdoor activity but it was way too hot outside.
For the 4th of July we made a glitter paint star shirt for Braedon. I already had the navy blue shirt and just got some glitter paint. We used a star shaped play dough cutter and lined the edges with the glitter paint then Braedon pressed it onto the front of the shirt. It turned out super cute and was fun to make.
Tot School is going to be put on hold for a while at our house because I am pregnant and experiencing some complications. I am actually in the hospital on bedrest now for at least two weeks. If you would like more details please see my most recent
post
about it. I would love your prayers if you feel so led and would also love any comments for entertainment. :-)
See what other moms and their tots are doing at
Tot School
.